Sindt named Elderbridge CEO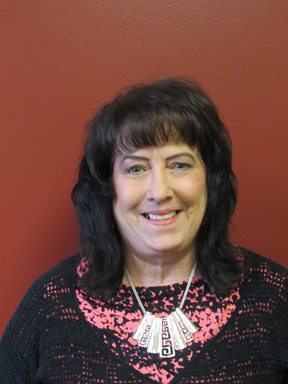 The Elderbridge Agency on Aging Board of Directors have named Shelly Sindt the new Chief Executive Officer for Elderbridge after she served the past two years as the Co-Executive Director of the agency.
Sindt joined Elderbridge three and half years ago as the Case Management Coordinator.  She came to Elderbridge through its merger with the Northwest Area Agency on Aging in Spencer where Sindt served as the Case Management Coordinator for 15 years. 
She is a member of the Iowa Coalition on Mental Health, the Area Agency on Aging State Case Management Coordinators group and the National Council on Aging.  In addition, Sindt has developed strong professional partnerships with local, regional and state agencies.  She has worked as a nurse supervisor serving adults with severe and persistent mental illness, as well as a supervisor of case management services for the frail elderly. Sindt also has specialized training in the areas of Falls Prevention, Substitute Decision Maker, Grant Writing, Benefits Counseling, Aging and Disability Resource Center and Mental Health. 
She is married with two adult children, two adult step-children a 14-year-old stepson and two grandchildren.
The Iowa Association of Area Agencies on Aging (i4a) is a non-profit trade association made up of six Area Agencies on Aging (AAA) in Iowa which serve six planning and service areas. The Association assists members in achieving their goal of delivering a comprehensive, coordinated, and cost-effective system of long-term living and community support services that help individuals maintain health and independence in their homes and communities. Additional information about i4a can be found on the website www.i4a.org.