HERE'S TO YOU, BRUCE!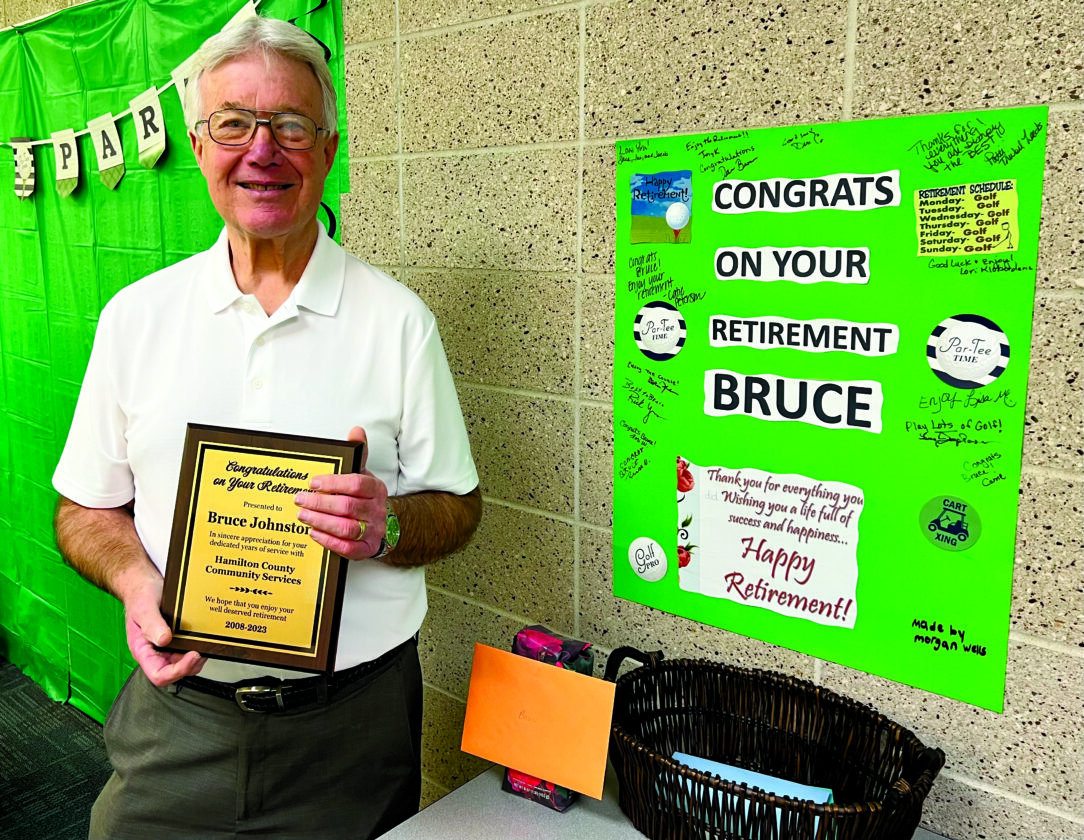 Various Hamilton County officials, friends and family gathered on Thursday for Bruce Johnston's retirement party, which was held at the multi-purpose room within the Hamilton County Courthouse, 2300 Superior St. in Webster City. Johnston is shifting gears following a 15-year tenure as the Judicial Mental Health Advocate in Hamilton County.
For his contributions toward the betterment of the community, Johnston was awarded a plaque from Hamilton County Community Services. He was also given plenty of cards and gifts on a job well done.
In his retirement, Johnston plans to play plenty of golf, get back into tennis and train himself up for the Iowa Senior Games.